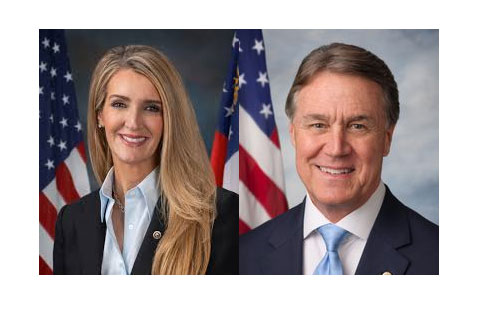 As a nationwide group of Friends of Traditional Banking, we have collectively donated hundreds of thousands of dollars to tip the scales in key races already this year. THANK YOU and CONGRATULATIONS!
Our leadership
met this week and has formally endorsed two U.S. Senate candidates in Georgia in their tight runoff elections (Election Day- January 5):
For six years, Sen. Perdue has been an effective member of the Senate Banking Committee. He was one of the authors of S. 2155, the only bipartisan bill that's passed Congress giving community banks regulatory relief to help them better serve the needs of their communities.
(TIP: Donation platforms tend to aggressively utilize email addresses and cell phone numbers, so consider entering a secondary email and phone number when contributing online.)
MAIL A CHECK HERE
(add Friends of Traditional Banking to the Memo)
:
Perdue for Senate
PO Box 12077, Atlanta, GA 30355
Sen. Kelly Loeffler (R-GA)
Since appointed last year to fill a vacancy, Sen. Loeffler was brought her private sector business experience in financial services to the Senate Agriculture Committee. Her efforts helped farmers bridge gaps so they could continue working with their traditional lenders to receive much needed production financing.
MAIL A CHECK HERE
(add Friends of Traditional Banking to the Memo)
:
Georgians for Kelly Loeffler
9755 Dogwood Rd. Ste. 340
Roswell, GA 30075
I'm a Democrat, but also a proud traditional banker. I know that with a Democratic controlled House, it is absolutely critical for our industry to have a Republican Senate, and these two races will determine this balance.
Consider:
When asked these questions, I hope that all allies of community banking around the country will join us in donating directly to Senators Perdue and Loeffler!
Joye Hunt
Chairwoman, Friends of Traditional Banking
SVP/CFO, PBK Bank
Stanford, Kentucky