Senator Cory Gardner (R-CO) to hold exclusive call with FOTB leadership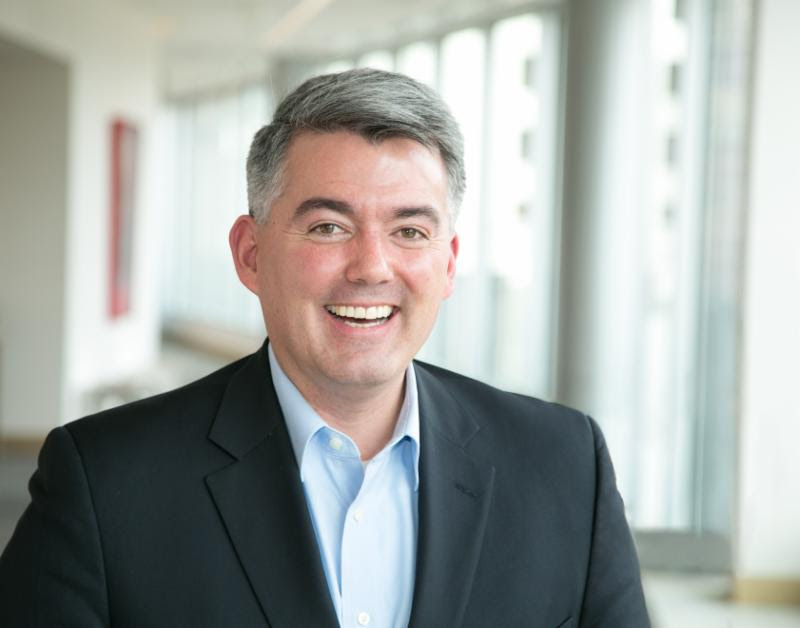 Senator Cory Gardner will be having an exclusive conference call with the
three leadership teams
of Friends of Traditional Banking later this month.
Sen. Gardner is one that our organization helped in 2014. He is a champion of financial regulation reform and he was challenging the credit union's number one go-to senator, Mark Udall.
In large part thanks to our encouragement, hundreds of thousands of dollars poured into his campaign coffers from bankers around the country, helping Gardner get out his message and win. "I am so grateful for groups that believed in me like Friends of Traditional Banking," he said. "They supported me en mass at a time when I was still down in the polls. Thank you!"
Cory was elected to the House of Representatives in 2010. After two successful terms in the House, Cory ran for the Senate in 2014 and is now serving in his first term where he sits on the Foreign Relations Committee, the Commerce, Science, and Transportation Committee, and the Energy and Natural Resources Committee.
Arkansas's Dale Cole &
Utah's Mark Packard
Join FOTB's Executive Committee

Friends of Traditional Banking thanks outgoing Executive Committee members Matt Packard, Jill Castilla, and Howard Headlee, as they undertake new board positions with the American Bankers Association. Packard, CEO of Central Bank in Provo, Utah, was the first chairman of FOTB (2012-2014) was also one of the founders of this organization, alongside Utah Bankers Association President and CEO Howard Headlee. Jill Castilla, President and CEO of Citizens Bank of Edmonds, Oklahoma, represented the South Central Region on the Executive Committee. All three have made a tremendous contribution to our organization and we wish them success in their new roles!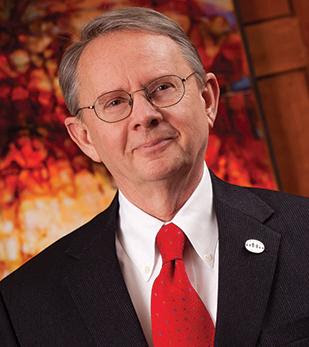 DALE COLE, who had been representing Arkansas on FOTB's Nationwide Banker Board has been elevated to the Executive Committee to represent the South Central Region.
He is
the Chairman, President and Chief Executive Officer of First Community Bancshares, Inc., and the Chairman and CEO of First Community Bank. Cole was one of the original board members when his bank was organized in August of 1997.
MARK PACKARD, a longtime Super Friend of FOTB, has been elevated to the Executive Committee to represent the North Region.
He is
the President of Central Bank in Provo, Utah, and was previously the senior executive vice president. He brings over 30 years in the banking industry, helping to grow their family business.
ICBA Announces 2019 Community Banking Policy Priorities
The Independent Community Bankers of America® (ICBA) announced its top legislative and regulatory priorities for 2019. ICBA made the announcement at the 2019 ICBA Capital Summit in Washington, where nearly 1,000 ICBA community bankers were pressing policymakers to advance top advocacy priorities.
"Ensuring the economic well-being of our communities, and protecting our customers, is cornerstone to the shared values of community banking," said ICBA Chairman Preston L. Kennedy, president and CEO of Zachary Bancshares Inc. in Zachary, La. "Alongside ICBA's Community Focus 2020 policy platform, ICBA's policy priorities will serve as our guiding light as we advocate on behalf of community banking and local communities-always aiming to tailor federal policies to the unique circumstances of community banks and the customers and communities we serve."
Was Your BSA Officer Targeted?
Recently, a number of fraudulent emails were sent to BSA officers at banks and credit unions across the country. The fraudulent email looked like it was sent by a BSA officer at a credit union; however, the email was actually sent by an attacker. This type of email threat, known as Spear Phishing because it is intentionally crafted to target specific individuals, is becoming more prevalent and more dangerous.
In addition to Platinum Friends
I
CBA and BankOnIT, we also thank:
Bankers Bank of the West
Central Bank
Colorado Bankers Association
Guaranty Bank & Trust
Gulf Coast Bank & Trust Company
Independent Bankers Association of Texas
Indiana Bankers Association
Kanza Bank
Oklahoma Bankers Association
Seacoast Commerce Bank
Texas Bankers Association
---
BRONZE FRIENDS
Bank of Advance
Bank of Southside Virginia
Bank of the Pacific
Bank of Utah
Campbell, Kyle
Choice Financial
Community Bank & Trust
Decatur County Bank
First Bank & Trust
First Community Bank
Goudge, James
Illinois Bankers Association
JD Bank
Legacy Bank
Lone Star State Bank
Main Bank
Michigan Bankers Association
Missouri Bankers Association
Monroe Bank & Trust
New Jersey Bankers Association
Oregon Bankers Association
Security Bank
Star Bank Minnesota
Tennessee Bankers Association
Union Bank
Valliance Bank
Webb, Michael
Western Bankers Association
Wyoming Bank & Trust
Learn about how you or your organization can support our operations here:
PAID for by Friends of Traditional Banking. NOT authorized by any candidate or candidate's committee.
Friends of Traditional Banking
is a non-partisan grassroots effort organized by bankers in 2012 to improve the political and regulatory environment for the traditional banking industry in the U.S. FOTB is the inverse of a PAC--instead of spreading a little bit of money to a lot of campaigns, they focus a lot of money on a couple of key campaigns.