Friends of Traditional Banking Endorses Andy Barr and Jon Tester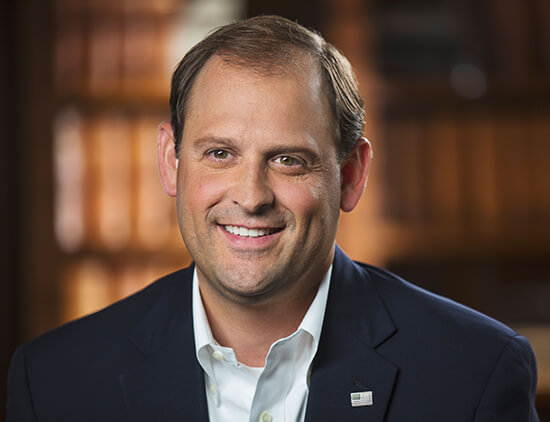 Rep. Andy Barr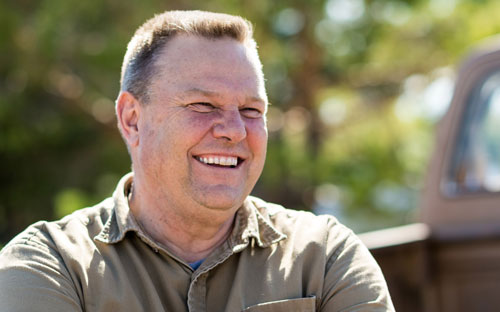 Sen. Jon Tester
Friends stand with friends, and banking has had two key champions this past year in Sen. Jon Tester (D-MT) on the Senate Banking Committee and Rep. Andy Barr (R-KY) on the House Financial Services Committee.
The recent bi-partisan legislation that modernized the Dodd-Frank Act and resulted in the Economic Growth, Regulatory Relief, and Consumer Protection Act signed by President Donald Trump on May 24 would not have happened without Tester and Barr.
It is critical that community bankers have friends on both sides of the aisle to continue to fight for a strong economy and a marketplace where loans and deposits can flourish. If you were to donate to just one Senate race and one House race this year, we ask that you support Tester and Barr! Both are in exceedingly tight races and need our help to win!
Thank you to our many friends who have
recently donated to these candidates!
$200 - Larry, OK

$100 - Glen Thurman, TX

$200 - Lindsey Pinkham, CT

$50 - Robert Irwin, TX

$500 - Drew Carson, OK

$10 - Ron Hilton, UT

$300 - Brandt Dufrene, LA

$100 - Campbell, KS

$500 - Matt Packard, UT

$25 - Virginia Varela, CA

$250 - Rann Paynter, MI

$100 - Don Nolan, SD

$500 - Ronald Janis, NY

$250 - Jeff Whitham, KA

$50 - Scott Tschirhart, TX

$100 - Jim Goudge, TX

$100 - Ford Sasser, TX

$500 - Phil Wenger, PA

$500 - Douglass M. Eberhardt, CA

$200 - Stephen Costello, MA

$250 - Curtis A Everson, SD

$50 - Simone Lagomarsino, CA

$100 - Sally Cline, WV

$100 - Paul Domke, SD

$100 - Don Nolan, SD

$25 - Loren C. Allen, WV

$20 - Virginia, CA

$200 - Michael Adelman, OH

$250 - Jim, MI

$100 - Roger Shumway, UT

$200 - J C, OK

$100 - Ford Sasser, TX

$250 - Duncan Campbell, PA

$100 - Max Cook, MI

$1000 - Guaranty Bank & Trust, TX

$100 - Craig White, UT

$100 - James Wayman, KA

$100 - Craig A White, UT

$100 - Ford Sasser, TX

$100 - Dominic Sokolosky, OK

$500 - Douglass M. Eberhardt, CA

$250 - Drew Carson, OK

$100 - Charles Sherman, OK

$100 - James Clayton, MI

$200 - Stan Jenks, IL

$100 - Sanford Brown, TX

$150 - Robert Kramer, TX

$1000 - Joe Jackson, KA

$100 - Tom Chamberlain, IL

$25 - Jason Packard, UT

$20 - R L, OK

$50 - Gary Claxton, TX

$50 - James White, TX

$100 - Glen Thurman, TX

$50 - Gregg, WY

$100 - Sally Cline, WV

$100 - Ed Bivins, OK

$50 - Randy C Catlin, TX

$25 - Betty Kemp, TX

$250 - Ron Samford, LA

$100 - Lance Lair, TX

$100 - Craig A White, UT

$200 - Michael Adelman, OH

$250 - Brandt Dufrene, LA

$1000 - Ballard, KY

$25 - Jill Verscheure, MI

$50 - Larry Peterson, MN

$250 - Rann RANN Paynter, MI

$25 - Daniel Bekemeier, MI

$250 - Mark Packard, UT

$100 - Mike Kramer, TN

$100 - R Bruce VanHorn, KY

$100 - Garland, KY

$100 - Brad Smither, KY

$50 - Kent Landvatter, UT

$50 - Roger, UT

$250 - Gary Propheter, OR

$500 - Douglass M. Eberhardt, CA

$100 - Mott Ford, TN

$100 - Joye Hunt, KY

$100 Jim Goudge, TX

$250 - Joseph Witt, MN

$250 - Curt Everson, SD

$250 - Ty Abston, TX

$1000 - Guaranty Bank & Trust PAC, TX

$100 - Ron Shettlesworth, NM

$200 - Brian L. Johnson, ND

$250 - Nathan J Morgan, UT

$500 - Roger Beverage, OK

$100 - Peter Gwaltney, NC