These are the 2 most important races for traditional banking.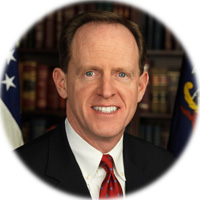 PAT TOOMEY
U.S. Senate, Pennsylvania
He is the only Senator to have helped organize, launch, and operate a community bank. He is a banker, and knows first-hand the challenges and opportunities we have as an industry.
Pat has been a champion for banking and is a Senior Member of the Senate Banking Committee.
His race is in a statistical dead heat against Katie McGinty, who is a protege of Elizabeth Warren and vocal critic of financial services.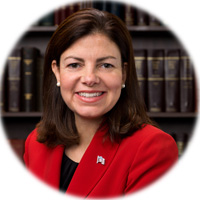 KELLY AYOTTE
U.S. Senate, New Hampshire
She has been a solid ally of the banking industry during her six years in the Senate. Her door has always been open to hear industry concerns.
Kelly has co-sponsored key pieces of legislation aimed at providing regulatory relief in the wake of the Dodd Frank Act.
Her race is in a statistical dead heat against Gov. Maggie Hassan, another protege of Elizabeth Warren and advocate of more Washington regulation of banks.
Please Support These Candidates
We are excited that Rob Portman is doing VERY well in his re-election bid! He is a loyal friend of traditional banking. Due to his success we have moved his race to "Stand-by".
Our goal is to focus our efforts on those close races where our contributions can impact the outcome of the race.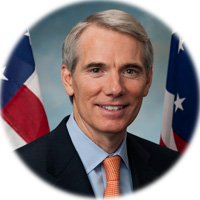 ROB PORTMAN
U.S. Senate, Ohio
He is a small business owner who got a critical loan from a community bank and has remained loyal for many years.
As a member of the Finance Committee he is in a great position to help traditional banking on key issues.
His poll numbers are slightly ahead of opponent Gov. Ted Strickland right now, but the Clinton ground game will be huge in Ohio and Rob needs our help to remain competitive.