Friends of Traditional Banking Endorses Senator Jon Tester's Reelection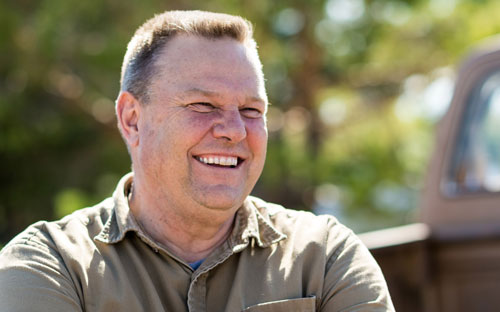 Friends of Traditional Banking (FOTB), a grassroots organization of over 22,000 members in all fifty states, announced today their endorsement of Montana Senator Jon Tester. "Senator Tester has demonstrated the courage and bi-partisan effort to help community banks by rolling back egregious one-size-fits-all regulations," said FOTB Chairman Ty Abston. Mr. Abston also serves as CEO of Guaranty Bank & Trust in Mount Pleasant, Texas. "We encourage our allies everywhere to donate to Senator Tester's tight reelection race, and help us keep a fair-minded leader like him in the Senate."
Small and mid-size banks around the country were pleased when Senator Tester picked up the negotiations for regulatory reform with Chairman Mike Crapo (R-ID) in the Senate Banking Committee after the Democrat's Ranking Member Sherrod Brown of Ohio walked away. Despite opposition from extreme elements in his party, Senator Tester helped craft bi-partisan legislation that modernized the Dodd-Frank Act and resulted in the Economic Growth, Regulatory Relief, and Consumer Protection Act signed by President Donald Trump on May 24.
Friends of Traditional Banking chooses two Congressional races each cycle, and encourages their membership to donate directly to those campaigns. "We're the inverse of a PAC," said Abston. "Instead of spreading a little bit of money to a lot of campaigns, we focus a lot of money on a couple of key campaigns. Senator Tester's race in 2018 is key for us."
FOTB's efforts have driven thousands of bankers to donate hundreds of thousands of dollars directly to candidates. FOTB helped Senator Dean Heller (R-NV) in 2012, Senators Joni Ernst (R-IA) and Cory Gardner (R-CO) in 2014, and Senators Pat Toomey (R-PA) and Rob Portman (R-OH) in 2016. Tester is the first Democrat endorsed by the non-partisan organization, which plans on making one more Congressional endorsement later this year.
"We're pleased to have the support of FOTB for Montana's own Jon Tester," said Steve Turkiewicz, President of the Montana Banker's Association. "Tester is being recognized for his leadership qualities that are rare in today's politics—someone who can successfully reach across the aisle to get things done that actually helps the people and businesses of America."
Learn more about FOTB's efforts to help Senator Jon Tester here: https://friendsoftraditionalbanking.com/index.php/donate-to-candidates